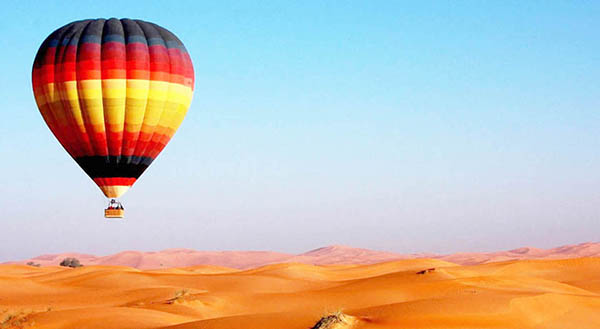 Imagine floating in the skies one kilometer above the Dubai desert sands on a Hot Air Balloon Ride with soaring Peregrine falcons – the world's fasted animal. Welcome to Balloon Adventures Dubai, the world's most experienced Hot Air Balloon Company. We have teamed up with the best falcon trainers in the business, to create a breath-taking world–first spectacle!
Hot Air Balloon & Falconry - Hotel Pick Up & Drop Off
PRICING
SHARING BASIS

- Hotel Pick up & Drop off
Per adult @ AED 1, 195.00 per person
Per child age 5-11 @ AED 1, 045.00 per person
Pick-up Timing
Pick-up times will vary through-out the year.
In order for you to plan your day, please be prepared for a pick-up between the following times:
September - November: 03:30am - 04:30am
December - February: 04:30am - 05:30am
March -May: 03:30am - 04:30am
---